Greetings!!!
In 1970, Dhafir Group began its journey when the UAE was born out of the trucial states.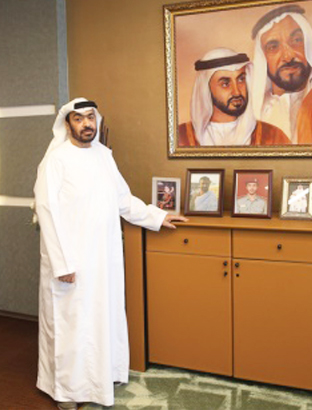 Over the years, the Group has witnessed phenomenal growth, with the implementation of an efficient business model providing value to our clients and generating steady returns.
We believe in the edge "Think Global, Act Local". In the same spirit, Sama Al Emirate Electrical Panels Manufacturing, has been created. We have bought world class technology in LV Switchgear to serve local UAE market. ABB is our chosen partner for this endeavor of ours. As is well known, ABB is a pioneering technology leader that is writing the future of industrial digitalization. Every day, ABB drives efficiency, safety and productivity in utilities, industry, transport and infrastructure globally. With a heritage spanning more than 136 years, ABB operates in more than 100 countries and employs around 136,000 people.
Over the years, the people of Dhafir Group have formed the main pillar of our success. Thanks to them, we have built a trustworthy image throughout our pursuit of excellence, winning the confidence of our customers and industry partners. We are confident that Sama Al Emirate Electrical Panels Manufacturing LLC will carry that legacy forward. Therefore, it is apt that the motto of our organization is "We value the trust of our customer as our biggest asset"
Our vision is to grow in a steady and sustainable manner, become a leading supplier of LV Switchgear and services, by providing them locally with the best Global technology.
Do explore our website and learn more about us.
Regards,
Sultan Abdulla Mohammed Ghannoum Al Hameli
Member - Board of Directors